A Community and a Project Une Communauté et un Projet
echOpen a vu le jour fin 2014 sous la forme d'un projet ouvert et collaboratif rassemblant des experts et professionnels du monde entier passionnés par la e-santé et désireux de révolutionner le futur de la médecine. La communauté echOpen s'est mobilisée autour d'un objectif commun : construire ensemble une sonde ultrason ouverte et abordable, connectée à un smartphone afin de transformer de manière radicale l'orientation diagnostique dans les hôpitaux, les cabinets de médecine générale et les déserts médicaux. echOpen was born in late 2014 as an open community project gathering people interested in m-health and e-health devices for the future of medicine all over the world. echOpen community gathered around a common objective: designing altogether an affordable and open source ultrasound probe connected to a smartphone, allowing the radical transformation of diagnostic orientation in hospitals, general medicine and medically underserved areas.
En 2015, notre communauté atteignait les 200 membres et en Février 2016, en collaboration étroite avec les professionnels de santé à l'origine du concept de l'échostéthoscopie, nous développions notre tout premier prototype. In 2015 our community reached 200 members and in February 2016, working closely with physicians who have pionnered the concept of echostethoscopy, we developped our very first prototype.
Aujourd'hui l'aventure continue. Nous continuons à travailler main dans la main avec nos communautés technique et médicale en les impliquant dans l'expérimentation de nouveaux usages du dispositif. Avec toujours le même objectif en ligne de mire : rendre l'imagerie médicale accessible partout dans le monde. Today we continue our journey working hand in hand with our technical and medical communities, involving them in experimenting with new usages of the device. Still with the same goal in mind: allowing medical imaging accessibility all over the world.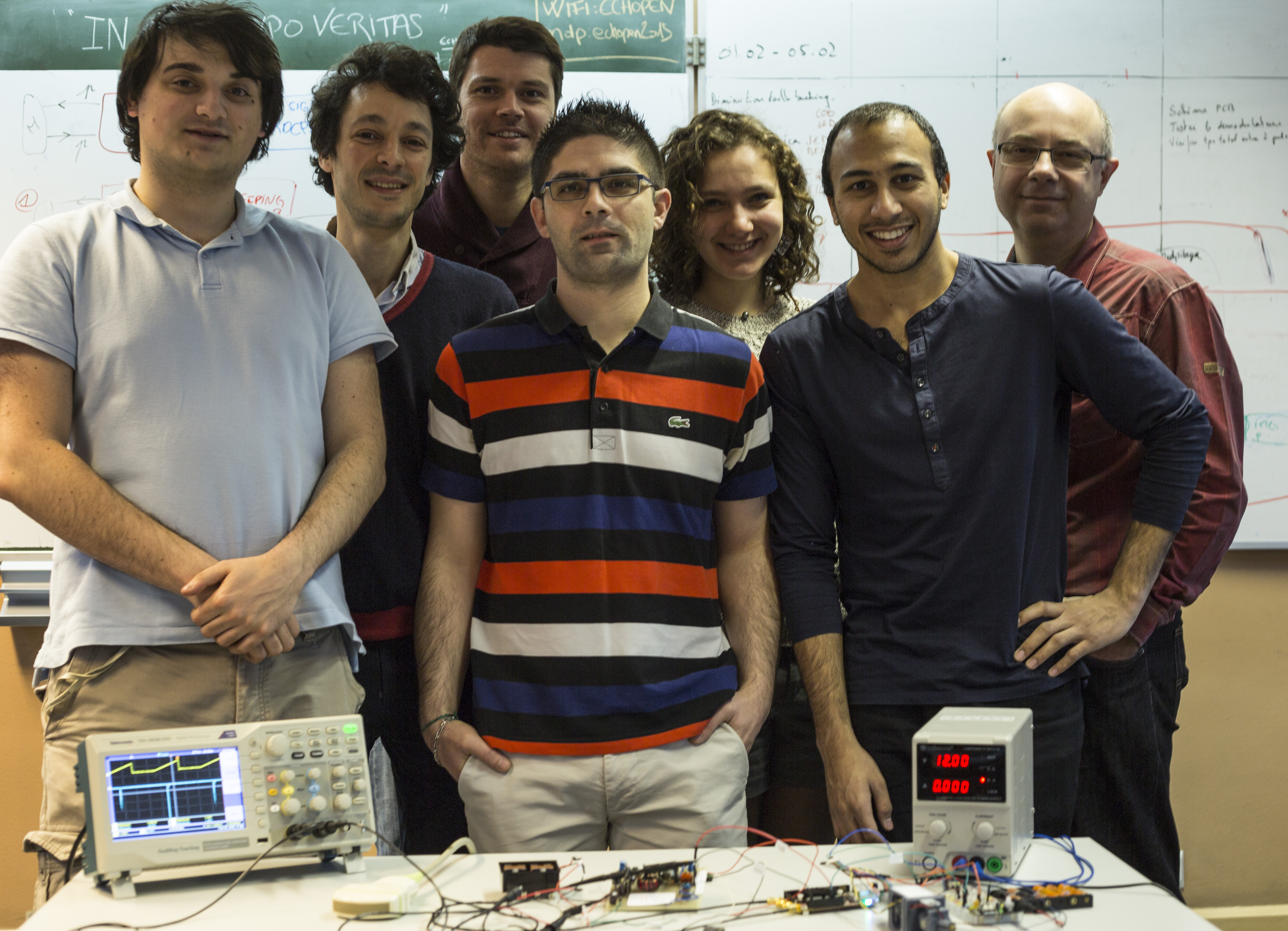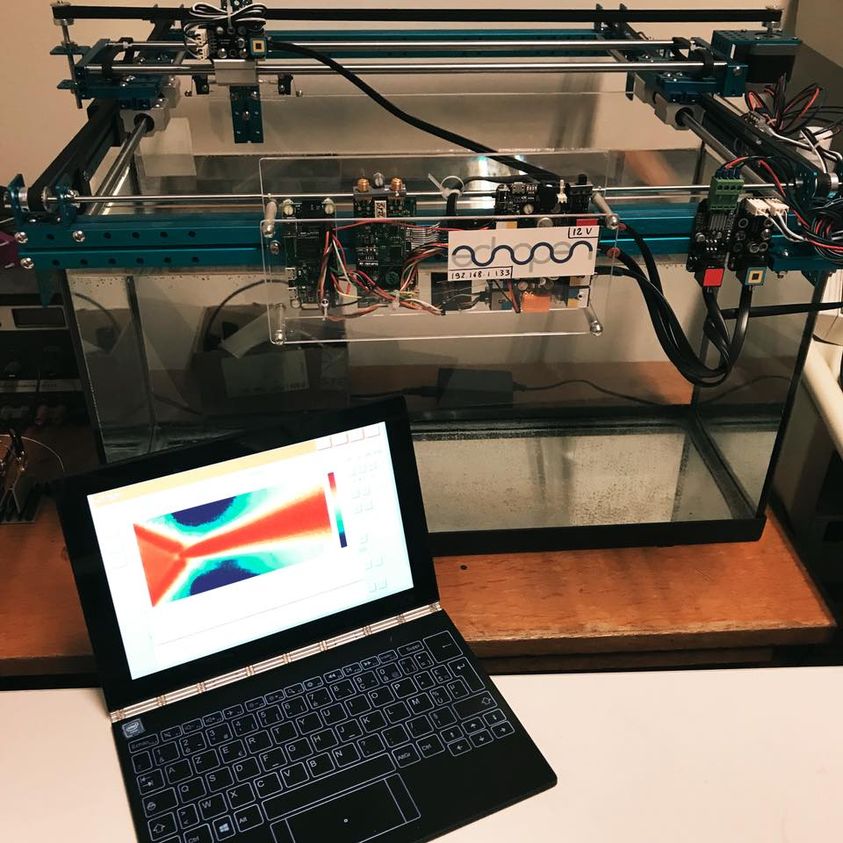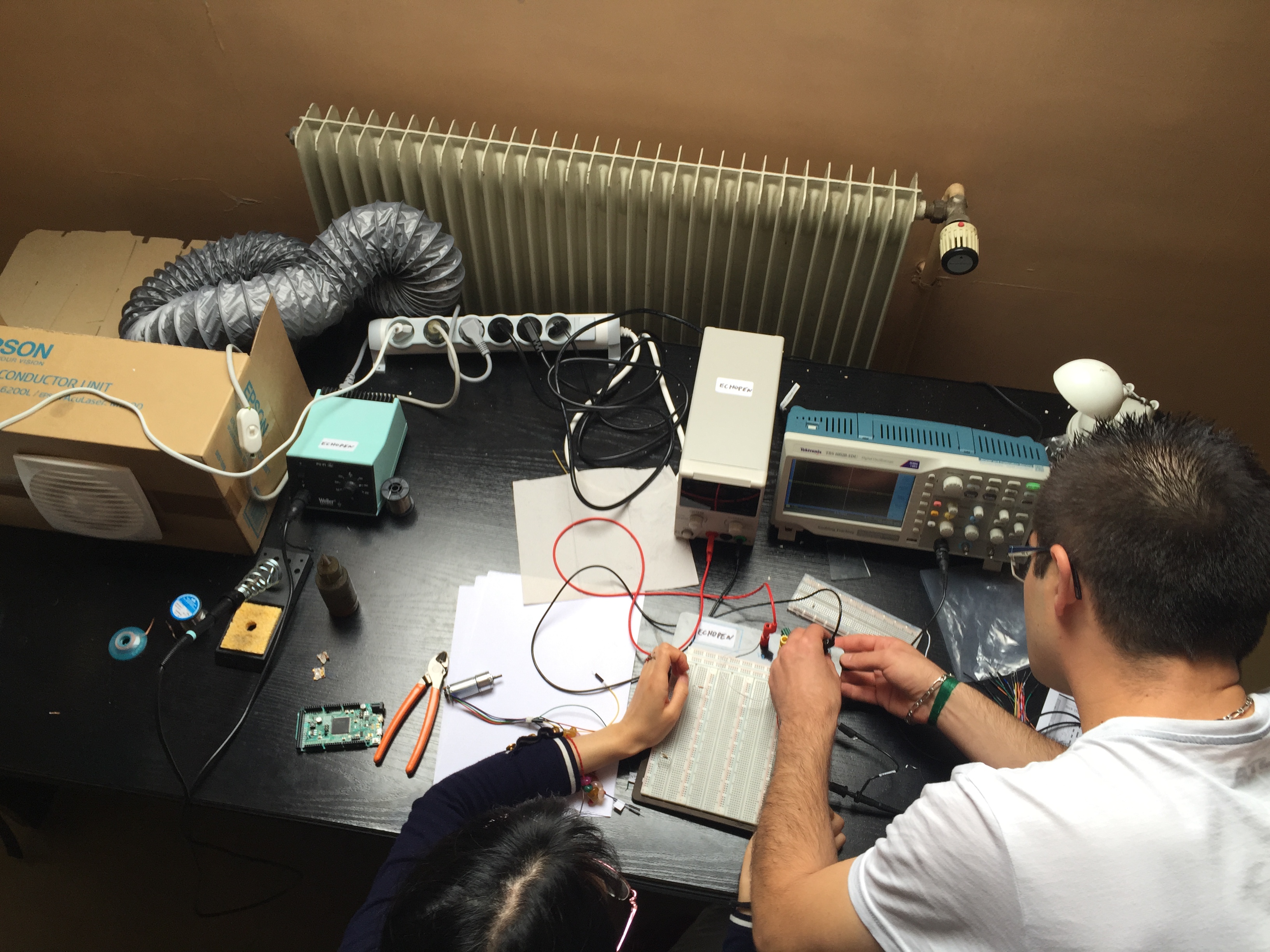 Born from the need to see inside the bodies Né du besoin de voir à l'intérieur des corps
Depuis des siècles, les médecins ont tenté d'identifier les causes d'une maladie à travers les symptômes décris par le patient en utilisant les techniques de l'examen clinique. For ages, medical doctors have tried to locate the causes of diseases through symptoms described by the patients using clinical examination technics.
Pour trouver la cause, ils doivent écouter, toucher et regarder le patient mais ils se retrouvent la plupart du temps face à un obstacle majeur : le corps humain. To find the cause, they have to listen, touch and look at the patient but they often face a major obstacle: the body.
Un pionnier parmi les médecins, Laennec, réussi pour la première fois à venir à bout de cette barrière il y a plus de 200 ans en inventant le célèbre stéthoscope, utilisant l'ouïe pour explorer les organes en profondeur. La médecine moderne s'est depuis équipée de dispositifs d'imagerie volumineux et couteux, des outils puissants destinés aux examens complémentaires. To bypass this barrier, a pioneering physician Laennec made the first successful attempt 200 years ago, inventing the well-known stethoscope using the sense of hearing to explore organs more deeply. Modern medicine has since brought about bulky and expensive medical imaging devices as powerful tools for complementary examination.
Aujourd'hui, en utilisant le sens de la vue, des composants électroniques de plus en plus abordables et en réunissant des communautés au travers de modèles plus ouverts et collaboratifs, il est désormais possible de rendre ces outils accessibles. Cette lentille ultrason permet aux médecins et aux paramédicaux d'explorer le corps du patient de manière instantanée lors de l'examen clinique [A Elezi et al. 2018]. Today using the sense of sight the increasingly low cost of electronic components and more open and collaborative frameworks bringing together communities are rendering these tools more accessible and affordable. This ultrasound lens enables doctors and medical practitioners to immediately explore patients' bodies during clinical examination[A Elezi and al. 2018].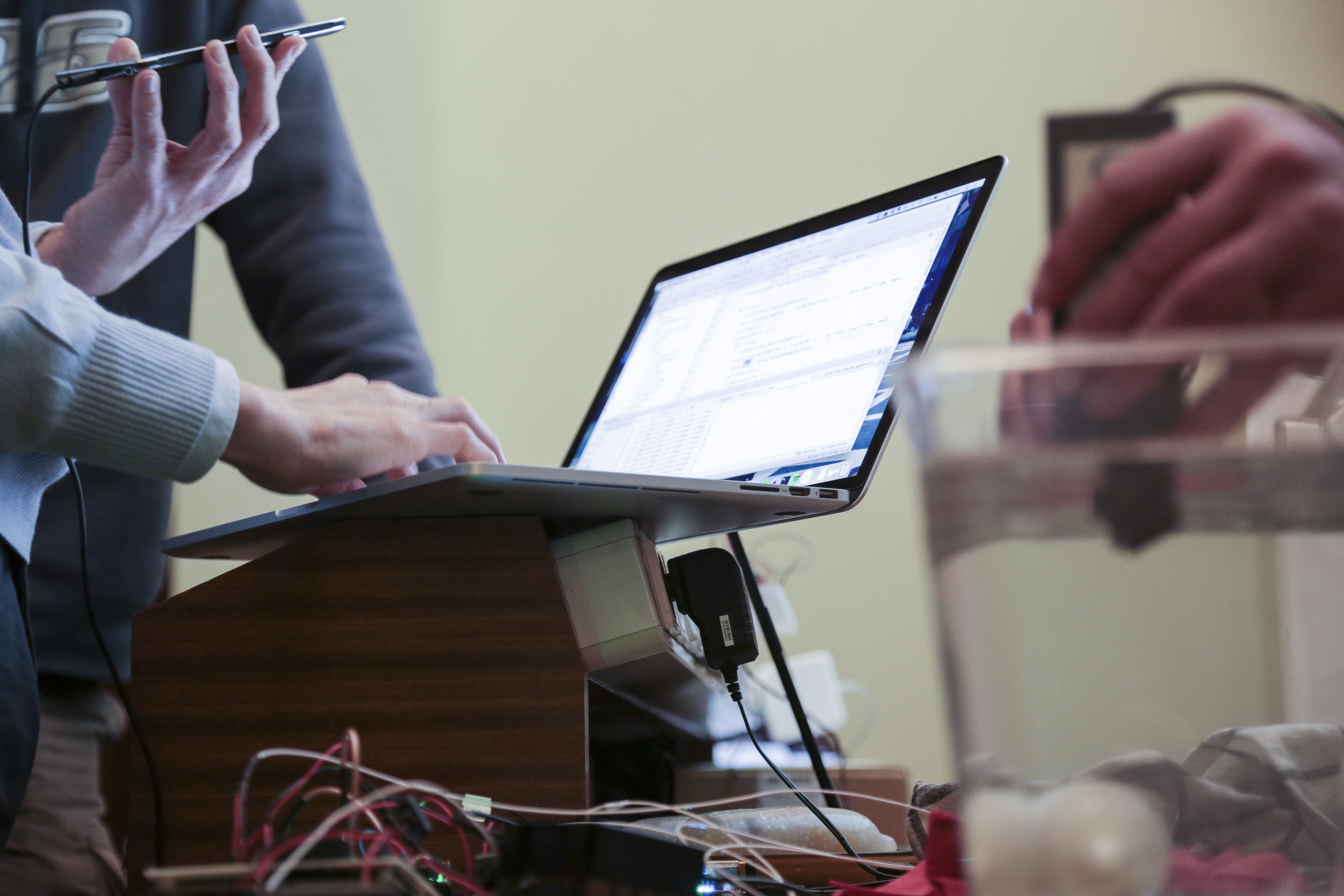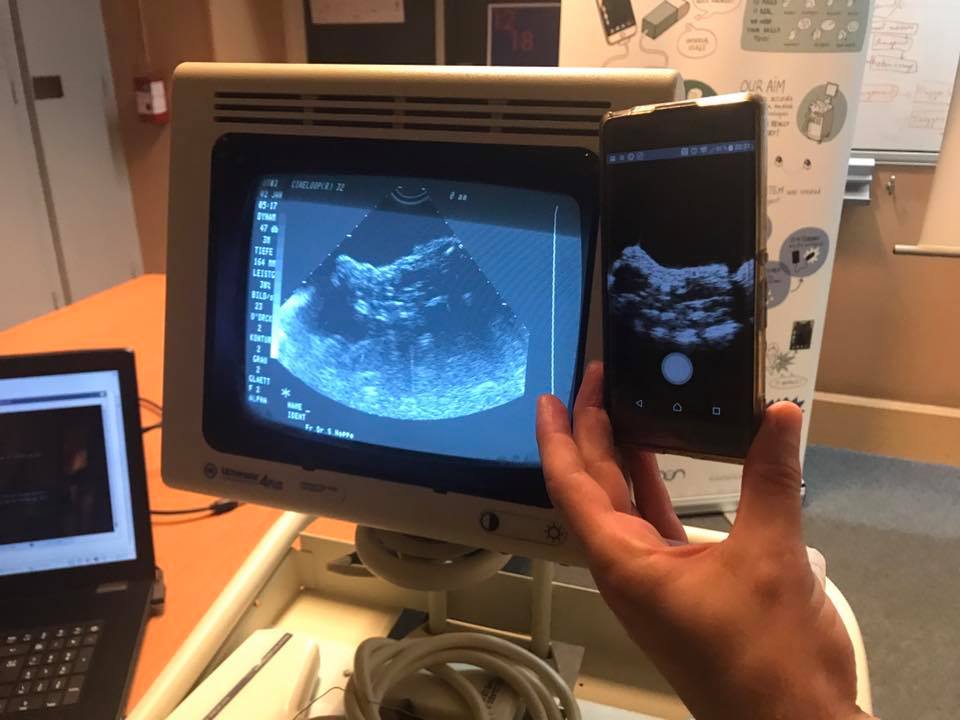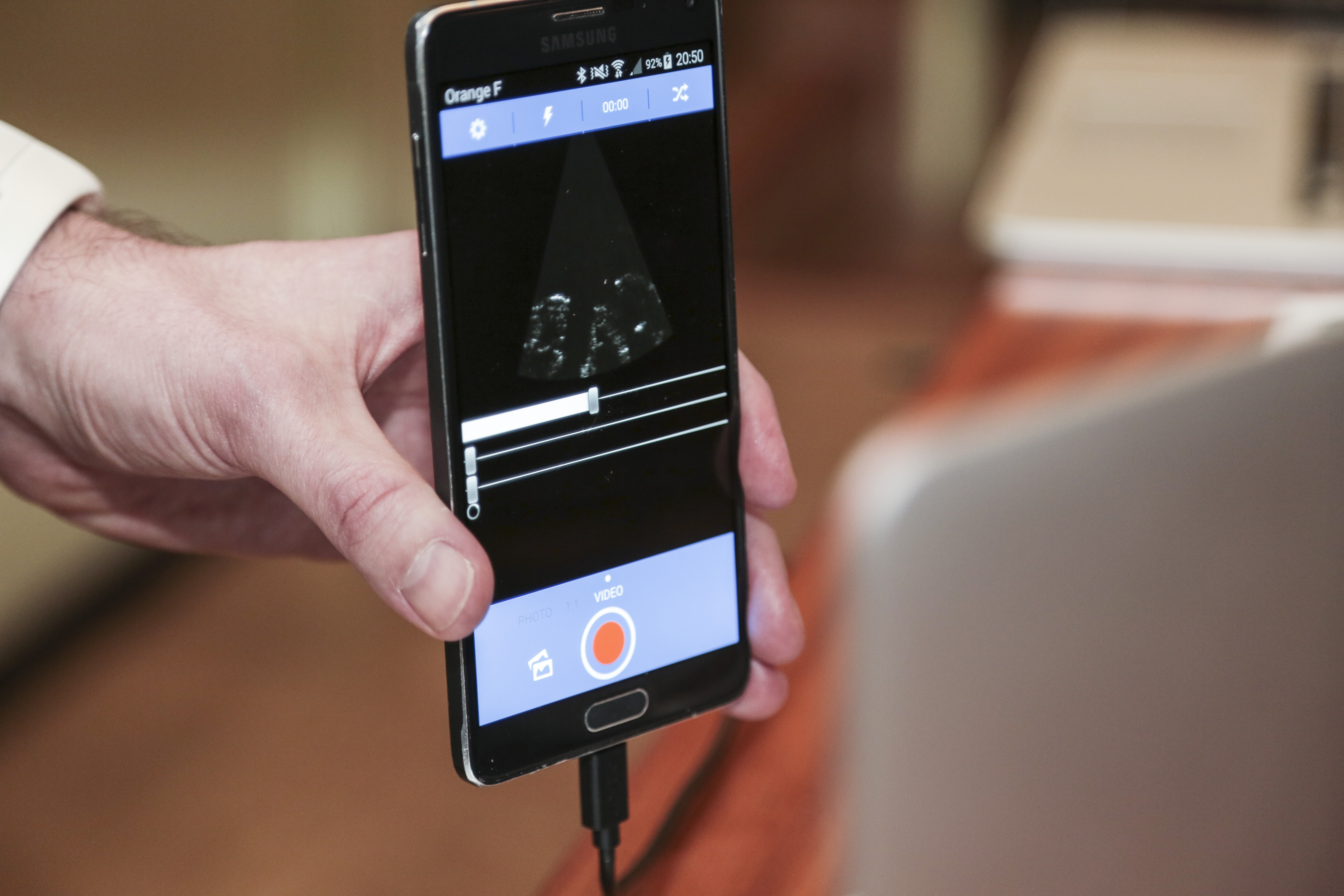 Echostethoscopy, an universal use of ultraportable ultrasound probes L'échostéthoscopie, un usage universel de sondes ultrasons ultra-portables
Définie comme l'usage d'un outil universel d'imagerie médicale à ultrason ultra-portable, accompagnant le professionnel de santé lors de l'examen clinique pour orienter son diagnostic, l'échostéthoscopie a pour cible des professionnels de santé sans aucune expérience ultrasonographique. Les médecins doivent pouvoir utiliser la technologie après une formation de 48h leur permettant d'assimiler les gestes et le concept. Defined as the use of an universal ultra-portable ultrasound imaging or medical visualization tool, intended to accompany health professionals in clinical practice of diagnostic orientation, echostethoscopy is primarily aimed at physicians who have never take ultrasound images and who have taken a 48-hour training program to master the gesture and the concept.
Our Partners Nos Partenaires
Nous remercions chaleureusement l'ensemble de nos partenaires qui soutiennent cette aventure depuis le début : We gratefully thanks our partners who support this adventure since the very begining: